Experience state-of-the-art service and convenience like never before with your local plumbing company.

Unbeatable Service
Whether it's knowledge of the craft or customer treatment, our team goes above and beyond the average standard.

Personalized Consultation
Schedule a consultation to discuss your plans, and our team will offer a customized service plan suitable for your property.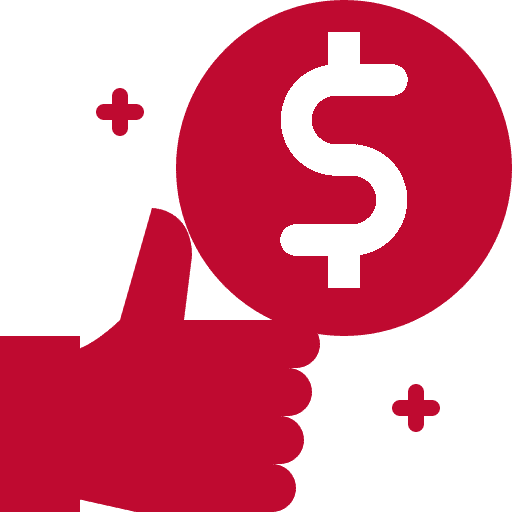 Reasonable Prices
Enjoy the community prices from your local plumbing guys; we have extremely reasonable prices just for you.
Over 50 Years of Combined Plumbing and Heating Experience!
Since our company started over 20 years ago, Presidential Heating & Plumbing has been northern Massachusetts' premier business for plumbing, heating, natural gas, and oil, serving commercial and residential customers.
We strive to go above and beyond to provide unparalleled service, including emergency services, when you need them most.
Our trained and professional technicians understand how important plumbing and heating are to your home or commercial property, so we strive to repair your problem correctly the first time.
Our plumbers and heating technicians will arrive clean and in uniform, with all of the necessary tools and training. If you need a part, we can order it for you, so you never have to go to a big box store.
Thanks to our can-do attitude, most of our business comes from referrals and repeat customers. We want you to become one of our repeat customers. Join the many residential and commercial customers we have helped throughout northern Massachusetts!
Trusted Local Experts
Leave your plumbing issues to your trusted local experts. We will get everything solved quickly and efficiently.
Quality Services
Even when we are working fast to ensure you can return to your life in no time, we do not compromise quality.
Licensed and Insured
With us, you don't have to worry about any damage to your property; we are licensed and insured.
North Shore's Preferred Plumber
When it comes to plumbing on the North Shore, we're the top choice. Our team is skilled and reliable, fixing any plumbing problem swiftly.
Whether it's your home or office, we make sure our team is there for you without any delay. From installation to repair to troubleshooting, our goal is to keep your plumbing system running smoothly.
We know you don't want your plumbing issues to disrupt your schedule, so we always try to work out long-term solutions.
Our goal is to give you more value for your investment and peace of mind. Whether it's minor troubleshooting or full-scale installation, we are prompt and attentive to every detail. We hope you will not have to bother with the same issue any time soon.
At Presidential Heating & Plumbing, we're a growing company that is seeking hardworking team players committed to providing a 5-star experience to customers. We are always interested in new talent, and hope to welcome you into our family.
Simply the best service, not just in the plumbing industry, but in any industry!!! Recommend them completely!!
Kevin Weymouth
2023-10-23
Fas Response, professional, knowledgable, helpful and HONEST experience. Andrew and Josh were professionals and a pleasure to work with.
Vitri Bhandari
2023-09-01
Phil and the team were amazing to work with! They were responsive, had great follow-through, and were also extremely knowledgeable. Phil used his expertise to *proactively* think through our needs and recommend solutions that solved for even more than we asked! Additionally, weeks after their job was done, when we ran into some unanticipated challenges with something plumbing-related the team at Presidential was happy to help and alleviated additional stress that would have been challenging to deal with on our own. It's rare to find companies that genuinely care about their customers, have deep expertise, and take such pride in doing right by people. Would highly recommend them (and I almost never write reviews but they are by far the best we've worked with).
Patricia Walsh
2023-05-01
Through a referral from our oil company, we contacted Presidential on a Saturday through their website due to a cracked sewer pipe that was gushing water into our basement. The owner, Tim, responded right away via email and provided his mobile number. Via text, he scheduled his crew to take evaluate the problem and make the necessary repairs. His team was prompt, courteous and professional. We highly recommend.
Excellent Service! Would call them for anything plumbing and or heating related. Called due to what I thought was a faulty water feeder to my steam boiler, turns out the feeder is fine, operator wasn't maintaining the boiler properly. Tim walked me through what I have to do, adjusted the blowdown valve to make it easier for me to maintain and let me know what to look for and how often to maintain it. My system doesn't sound like gremlins doing construction in my pipes anymore. Highly recommend!
Fast Response, professional, knowledgable, helpful and HONEST experience. Barry was exceptional! He was quick, efficient and a real pleasure. Very fair price and very happy with his work. We are recommending him to everyone we know!! Thank you!
I've used Presidential twice - once for a small toilet issue and once for an urgent, major pipe issue caused by another contracting company. In both instances they were extremely professional, thorough, and helpful. Totally recommend using them, will never call another plumber.
Presidential Plumbing and Heating, what an awesome company and work crew. The company beat the local cost estimate for the replacement of our hot water boiler and the crew traveled all the way from Stoneham to Middleboro to do it. The crew arrived right on schedule and completed the work in a single day. Professional and polite, they finished and even left the space cleaner than before they started.
Presidential Heating & Plumbing is a Registered Mass Save Contractor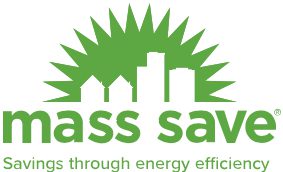 As a registered Mass Save contractor, Presidential Heating & Plumbing has met strict standards for quality and service. We are committed to providing our customers with the best service throughout northern Massachusetts.
We are proud to be part of a program that helps homeowners and businesses save money while reducing their impact on the environment. Our team of experienced professionals can provide you with an energy assessment to identify opportunities for energy savings. From there, we can help you select the right products that qualify for Mass Save rebates.
Presidential Heating & Plumbing is a registered Mass Save contractor that offers a range of services that qualify for Mass Save rebates in 2023. Fill out the form to schedule an energy assessment and start saving money on your energy bills while reducing your carbon footprint.
"*" indicates required fields